Haiku and Other Nonsense
Five blankets, still cold.
Stomach quivers, headache throbs.
Flu season is here.
Yeah. I've got the flu. Lucky me. Just thought I'd take a moment to let you know that I accomplished everything from my list yesterday. And it's a good thing since I won't be going anywhere today.
Now, onto the "Other Nonsense". As many of you know, I live in Southern California. It's warm here. Sorry, but it is. It doesn't snow... usually. But tonight?? Well, it's supposed to rain all night and drop below freezing... which means snow! We may see something like this...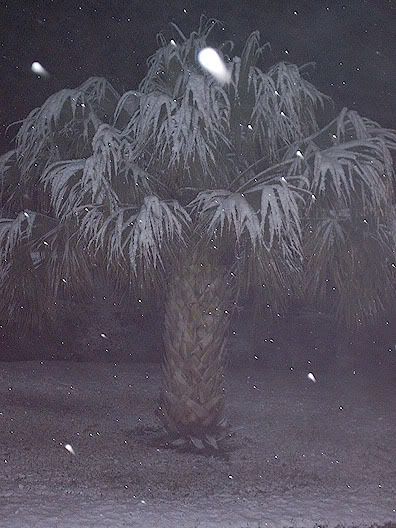 tomorrow morning! How crazy is that?
Okay... I'm going back to bed now. The nonsense is over...