A Little R and R
Help! We're trying to plan a vacation and I have no idea what I'm doing! You see, about 99% of our vacation time is spent visiting family in Idaho. Planning that trip is easy. Drive for 14-15 hours (depending on how many potty breaks are made). Stay with family. Eat family's food. Participate in activities planned by family. Have lots of fun. Drive home.
See? Easy! The route is always the same and there are no worries about lodging, food or activities! But we'd like to go on a family trip this year that will take us somewhere we've never been before. So, now I'm trying to plan a trip that will be fun for a 10 year old, an 8 year old and a 5 year old that doesn't involve Idaho (to any family that might be reading this (mainly my Mom)... don't worry! We're still planning on coming up sometime this summer...). It's not a huge gap between the ages, but it's enough that they really aren't interested in the same things.
Red would love a trip where he got to play video games the entire time. He does like to get out and play but, as I blogged about before, it's not cool to be seen with the family. But, if we have activities that he deems "cool enough", he may just consent to being seen with us in public WILLINGLY. Dude.
Little Bug would love a trip that had to do with animals. Zoos, aquariums, nature preserves... as long as animals are involved, he's a happy kid.
Baby Girl just likes to go and do fun stuff. If she can run around and be a little crazy, she's good.
Hubby and I wanted to take everyone here...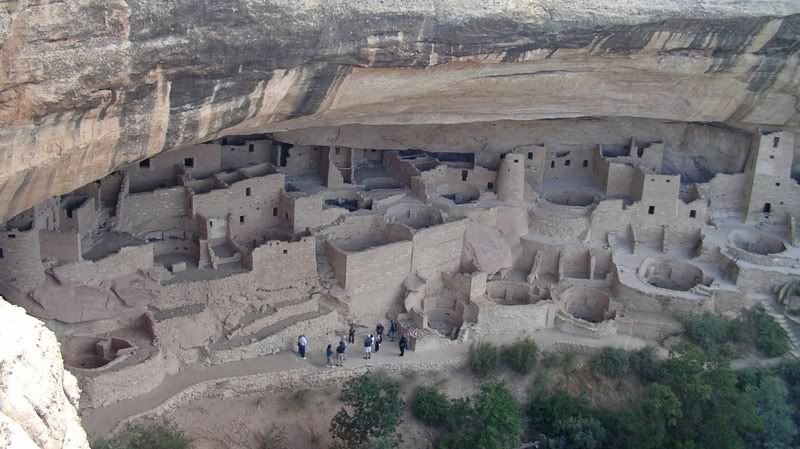 (
Mesa Verde
)
But the hike to get to the cliff dwellings is steep. The hike involves going up and down several 8-10 foot ladders. Red would probably be okay. But I'm not sure about Little Bug or Baby Girl. We did a hike this last spring where we had to go up and down ladders and they both really struggled... I want everyone to have a good time, so I'm thinking we'll save this for when they are a little older and a little bigger.
Our tentative plan for now is this... first we're going to go here...
(
Aquarium of the Pacific
)
Then follow this...
...stopping along the way to play at various beaches. Then we'll go here...
I have no idea what we'll do in San Francisco, but it's somewhere we haven't been before. I found some great travel sites over at
3 Bay B Chicks
that I'm going to check out. But I wanted to know if any of you have ever taken your kids to San Francisco or if you have been there on your own? What were the things you really enjoyed? What things were not as much fun? Where did you stay?
We don't want overload on activities during this trip, but we do want to have plenty of fun things to do. Any thoughts or ideas?