Haphazard Happenings
Just some random things happening here...
I put my kids to bed last night at 6:54. I was done. And for their own safety and my sanity, it was best for them to be in their beds.
I'm rereading the last two Harry Potter books. Why? Well, I have read the first 5 many times and thought it would be fun to read the last two. When I'm done with those I'm going to read Prince Caspian and then the

Fablehaven

books again. After that, I'm going to read

Eragon

and Eldest to get ready for the new book this fall. And this summer, I might, JUST MIGHT, read the Twilight series... we'll see.
Red is coming down with a cough. I was hoping it was allergies, but it's not looking that way.

Grrr

....

Photobucket

is a great place to find pictures, but I've learned something very important about that site: NEVER EVER READ ANYTHING ON ANY OF THE PICTURES!! And if you aren't sure what it's a picture of - DON'T LOOK CLOSELY. I've seen some pretty disturbing stuff on there... but if I follow those two rules, it's not too bad!
We are having a class next week on alternate cooking sources. It's part of a preparedness group that I'm the head of... anyway, I have a gal who will be talking about cooking with a solar oven and then I'm going to talk about Dutch oven cooking. I'm trying to see if I can get someone who knows a little more about it to come, but if not, I'll give the basics... since that's all I really know... does anyone have a favorite Dutch oven recipe they'd like to share?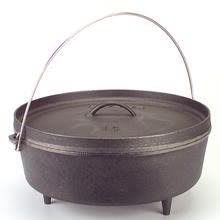 I got an early Mother's Day gift... it deserves a blog post all of it's own... so I'll share that with you in a few days.
Little Bug is saying and signing so much right now! He does this every spring. His language skills go crazy and then they slowly disappear over the summer and fall. Last year he retained quite a bit of his language. I'm hoping he'll do even better this year. Yesterday he said or signed: help, please, thank you, more, cereal, and water! It's such a fun thing to hear his little voice speaking words rather than his usual random sounds :)
I made cinnamon rolls yesterday... so yummy! I won't tell you how many I ate yesterday... or how many I've already had today. But I'm tempted to go grab another one right now... in fact, I think I will! Have a fabulous day

bloggernauts

!